I really do fall for these new diva-ish female pop stars, I loved katy perry, the new non psychotic Britney, Ga Ga and I've lost count the number of times I've danced about my room to single ladies...I mean played it in the car.
Anyway Florence from Florence and the Machine is my latest female singer obsession. Her music is so passionate and such a refreshing change, with her pitch perfect voice, flaming hair and the most amazing long porcelain legs I have seen in a long time she really is a dream.
Also I love love rabbits so anyone with a song even slightly involving them and I am in.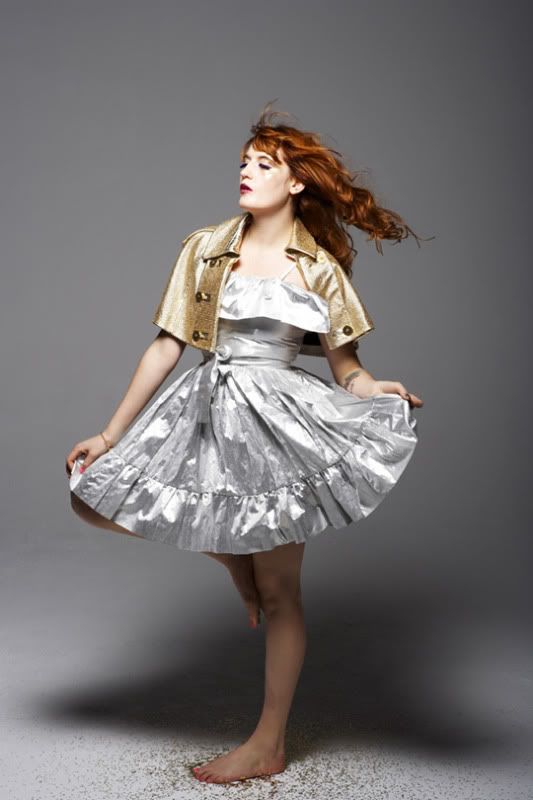 The gold mini-cape in that photo is adorable.